I recently took a month-long poker trip to San Jose, Costa Rica. Like most Latin American countries, they have yet to discover the internet, so I have created this article to provide you with info on the best San Jose poker rooms.
The poker scene in Costa Rica changes frequently, and the most popular rooms today may be closed by this time next year. Click to Tweet
To illustrate this point: I returned for another month-long visit 6 months after my previous trip. The person who was running the game at the Sheraton is now running a $1/$2 NLH game at the Irazu. The Taormina poker room closed, and re-opened during my 6 months away!
San Jose Poker Room Summary
Currency Exchange
The value of the Costa Rica colon is pretty steady at around ₡550 per USD. At the time of writing this article, the rate is ₡569/$1. These are the USD equivalents for the games offered:
Colones
USD

₡

200/

₡

500
35¢/88¢

₡

500/

₡

1,000
88¢/$1.76
The casinos typically offer reasonable exchange rates (often even better than the airport). Most will give ₡550/$1 and $1/₡580, so if you turned $1 into colones and then back into USD, you will only lose 5%. Most poker rooms will also allow you to rebuy your USD or colones at the same rate.
In addition to the 4 poker rooms listed above, there is also:
Europa Casino - given that the person who runs this game typically shows up at the Irazu every night by 8 or 9 pm, I would guess that this game breaks early
Horseshoe Casino - located on the opposite corner of the Del Rey, this casino claims to have a $1/$2 game, but when I stopped by the entire 2nd floor was closed and I was told the game manager was on vacation
The Del Rey and Horseshoe are located in an area referred to as "Gringo Gulch", and is the area where the prostitutes work (and where the tourists used to frequent). However, it seems that most tourists that used to visit this area are now frequenting Jaco and the games (and prostitutes) have followed. The Colonial Casino is located beside the Del Rey and used to have a regular game, but they no longer have a poker room.
San Jose, Costa Rica
San Jose is the capital and largest city of Costa Rica. It is located in the Central Valley, and although the city itself has a population of less than 300,000 people, the area has a population of roughly 1 million. While Costa Rica is a beautiful country with amazing scenery, San Jose is a horrible city. Navigating the city is a nightmare since virtually every road is a crummy, pot-hole riddled side street. Traffic is almost always congested since there is virtually no city planning development. To travel from one outlying suberb to another, you almost always must first go to San Jose!
Costa Rica in general is also very expensive compared to other Latin American countries. Food, taxis, hotels, etc. will all cost far more in San Jose than anywhere else in Central America. If you need to travel by taxi, then download the app for Uber - they are still more expensive than taxis from other countries, but are a lot cheaper than a taxi in Costa Rica!

There are plenty of excellent restaurants in San Jose, just don't expect to eat for cheap!
Poker in Costa Rica
Poker in Costa Rica has gotten a lot tougher over the past several years - it used to be incredibly loose. It's still very beatable, but gone are the days of regularly sitting down in a $1/$2 No Limit Hold'em game with $200 and cashing out $1K+. Most of the Hold'em players have decent opening ranges and are unlikely to stack off with 2nd best hands like they regularly would in the past. However, there are still plenty of exploitable mistakes,
Many poker players in Costa Rica simply will not fold a raise to a 3-bet and will pay almost any amount with a draw. Click to Tweet
However, it's not as loose and crazy as it was in the past - I once won a pot of over $2,300 playing $1/$2 No Limit Hold'em in San Jose, and a pot of over $4,000 playing $2/$5!
That said, if you want lots of loose action, then learn to play Omaha. Getting a game of PLO in San Jose can be hit or miss, but it's a far juicier game. To give you an example, I won a pot of approximately $2,800 playing 3-handed $1/$1 PLO on this trip! And if really want to crush the San Jose PLO scene, then you should take advantage of some free pot limit omaha strategy guides.
Poker Players in Costa Rica

Costa Ricans are typically very friendly, and very outgoing and outspoken. Most speak English reasonably well and will be an excellent source of information if you are new to the city. Many of the locals are very good poker players. Humberto Brenes is of course the most famous, with over $6M in live tournament winnings, but you are unlikely to see him in a casino. You are far more likely to run into his brother Alex, who frequently plays PLO and has just over $1.3M in live winnings.
However, for every legitimately good player, there are another two or three who only think they're good, but are actually pretty weak. Sadly, the biggest skill most Ticos lack is the ability to manage their poker bankroll, which is why even the best of them are frequently broke. The city probably has over 1,000 poker players, but 75-80% of them can't scrape together a minimum buy-in, and when they do, they blow it on a game or tournament bigger than their bankroll can support!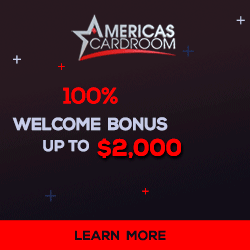 Please disable Ad-Block on this site if you are unable to see the banner above
San Jose Poker Staff
Costa Rica used to have the best dealers in Central America. However, on this trip I would describe the typical dealer as "competent" and nothing more. With several exceptions, most of the dealers aren't particularly fast, overly friendly, or particularly knowledgeable. This is probably due to the fact that most of the rooms are not run by knowledgeable managers, so the dealers have slacked off as well as suffer from a lack of training and feedback.
The poker room managers are typically very courteous and make a special effort to make players feel welcome in the room. They treat their players well, and try to find amicable solutions to any issues that arise during play. Well, that applies to those that actually show up to manage their rooms!
Costa Rica Poker Room Promotions
Most of the poker rooms in San Jose, Costa Rica offer promotions. However, they also take extra money from the pot to fund these promotions. In some Costa Rican poker rooms, the combined rake plus promotion fees can make the game almost unbeatable!
Many of the poker rooms in San Jose offer very similar promotions. Most have either a high hand of the night promotion, or you win cash for making certain hands (quads or better), or they have a bad beat jackpot. Several also have a monthly freeroll for the regulars.
Costa Rica Holdem Club at Hotel Del Rey
Avenue 1, Provincia de San José, San Jose,Costa Rica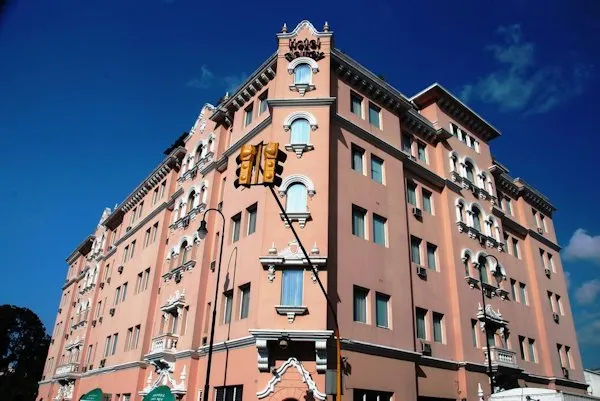 The Del Rey used to have a great No Limit Hold'em game and the last time I played there (4 years ago), I turned $200 into $1,100 in about 6 hours! This hotel is most famous as the place where many of the prostitutes hang out, and as such it once attracted plenty of tourists with cash to burn, several of whom would stumble into the poker room. Sadly, it appears that most of this action has migrated to Jaco, and currently the Del Rey barely has a game. I stopped in once during my trip at around 7:30pm and the game had already broken, which is especially bad considering that it doesn't usually start until 5pm!
The Costa Rica Holdem Club only offers ₡500/₡1,000 No Limit Hold'em with a minimum buy-in of ₡30,000. The rake is pretty standard for San Jose poker, 10% capped at ₡2,500, with an additional ₡500 removed on pots of ₡3,000 or more to feed the jackpot.
Twice each month they offer a freeroll for the 10 players with the most hours, which pays a piece of the jackpot. To win the remainder of the jackpot, you must lose with Kings full of 8s or better.
Although I did not try the food, it was always decent in the past. Although I never actually sat in a game, if it is breaking that quickly, then I cannot imagine there is any money on the table to begin with!
Enjoying what you have read so far? Why not share this article with your friends?

Simply click one of the icons on the left of your screen to share a link to this article on the social network of your choice!

Enjoying what you have read so far? Why not share this article with your friends?

Simply click one of the icons at the bottom of your screen to share a link to this article on the social network of your choice!
Winners Club at Best Western Irazu Hotel & Casino
General Canas Hwy KM3, San José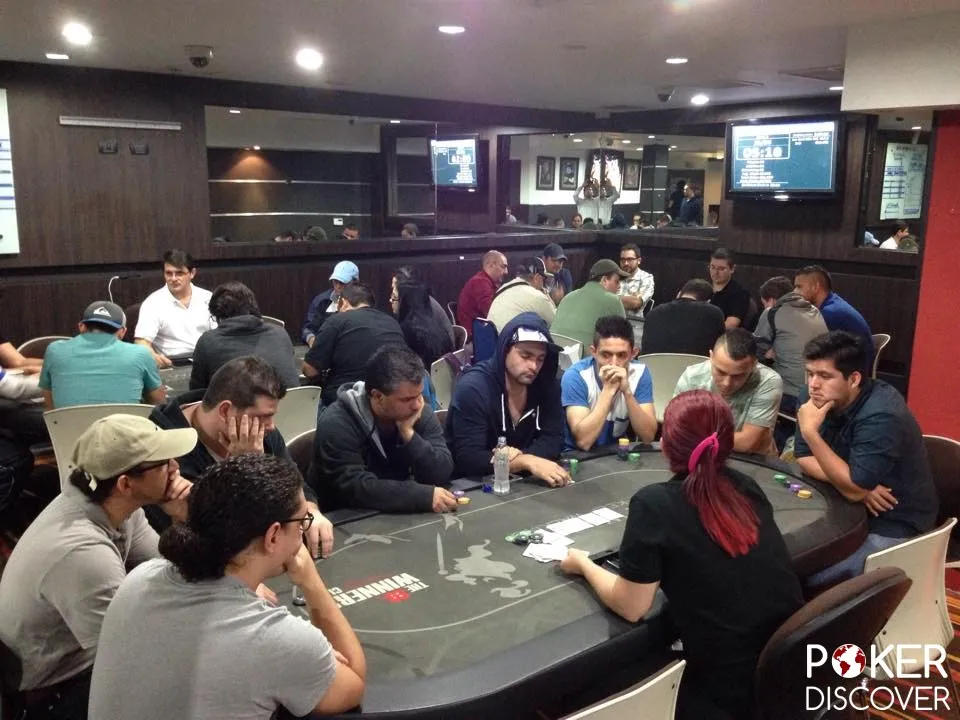 Avoid this poker room like the plague!
I hated playing in this room on my first trip (details below), but gave it a second chance. They now have a $1/$2 NLH game, although it tends to be pretty small, with most players buying in for just $50-100. On my second night there, the supervisor cheated me out of $200-$300 after he made a ruling about how we could run the board, and then changed his ruling after the board was run.
If you are looking for smaller stakes (₡200/₡500 No Limit Hold'em) your only two options are the Europa Casino at the Radisson, or Winners Club at the Best Western Irazu. Since the Europa game seems to break rather quickly, you really only have one option, and what a terrible option it is!
I absolutely hated playing in this poker room, which is strange considering they have 3 of my favorite dealers in Costa Rica. The biggest problem with the Irazu game is the rake - if the pricks who run this room could take the shirt off your back, I'm sure they would! They are raking 10% to a maximum of ₡2,700. That's just under $5 USD in a game that is less than 50¢/$1! Even worse, they take an additional ₡1,000 to pay for promotions, and what's even worse is that they charge you for drinks! Oh, and they don't just charge cost either - a can of Coke costs ₡1,000 ($1.76)! Most of the regulars who play here don't seem to realize that the room is robbing them blind, and the owners seem to think this is sufficient justification for doing so. I'm sorry, but just because you can get away with being thieving assholes doesn't mean you should!
At first glance, the Irazu poker promotions seem generous:
Lose with pocket Aces with more than ₡16,000 in the pot and get ₡15,000
The top 4 hands of the night win a total of ₡140,000 (₡50,000 to 1st and 2nd, and ₡20,000 to 3rd and 4th)
Every day starts with a ₡2,000 rebuy super turbo tournament to which they add ₡50,000 (and pay everyone who finishes in the money ₡15,000)
This sounds really generous until you realize that you are paying for all of these promotions with a very hefty ₡1,000 fee on just about every hand. They are already dropping so much in rake that this extra surcharge makes the game essentially unbeatable. I would much rather keep that money on the table. Oh, and when they give you back your own money, they have the nerve to put conditions on it! That ₡140,000 they are giving away back each night? You have to show up on a different day to collect that money, and need to put it into play for a minimum of 3 hours!
Please disable Ad-Block on this site if you are unable to see the banner above
The room is basically run by the dealers - the manager is almost never there, and doesn't do any managing when he is. The dealers are very friendly, and the room has a very social feel to it (more like a home game than a casino). However, it's far too social, and the dealers do absolutely nothing to speed up the horrendously slow game (often contributing to the problem by engaging in conversation with the players instead of dealing). Since I wasn't getting any cards one night, I decided to start counting hands. We got just 20 hands in an hour! I'd be pissed if I only got 20 hands playing Omaha, a game requiring twice as many hole cards that almost always goes to the river (frequently with the board run multiple times)! Beyond being overly sociable with the players, the dealers do little to nothing to speed up the play of habitual tankers, and if you call clock on them, they behave like children, intentionally letting the clock count down to zero to waste the maximum amount of time. I had a guy tank for at least two minutes before I called clock on him. The big decision? Whether to call a ₡4,000 turn bet on a pot of just ₡8,000!
The last time I played there (on my first trip), I tipped my remaining ₡20,000 rather than be forced to play for the required 3 hours! That's how horrible this room is - I'd rather give my promotion money away than be forced to play there any longer!
Grand Casino Escazu at the Sheraton Hotel
Ruta 27, 350 mts Oeste de Multiplaza, Primera Planta del Hotel Sheraton
The Grand Casino is beautiful new casino and is located in a wealthier suberb of San Jose. The poker room is located on the casino floor, but is separated by huge dividers, so it has the feel of a private room. There are 4 huge poker tables, comfortable chairs, and plenty of space so you do not feel cramped. The dealers are competent, if not especially fast. The poker room manager and assistant manager are both excellent, and will work hard to make you feel welcome.
The Sheraton is one of the few poker rooms in San Jose, Costa Rica that still has a game in USD ($1/$2 No Limit Hold'em). This game starts every day at 2 pm, and they typically get a 2nd table that lasts for several hours. The rake is pretty standard for Costa Rica: 10% capped at $5. However, they also take an additional $2 for promotions: $1 once the pot reaches $10 for the monthly freeroll, and $1 once the pot reaches $70 for the nightly $100 high hand, which you can collect any time within 7 days. You can also collect your prize and leave - there is no requirement to put it into play.
The monthly freeroll is a great promotion for the local regulars - any player who plays for 49 hours or more qualifies (with bonus chips for every 10 additional hours), and it has an $8,000 guarantee, but typically reaches $9 - $10K! While good for the locals, the monthly freeroll is a real spit in the eye for tourists, who are effectively paying $6 in rake, including 20% on a $10 pot! Keep in mind that the $9-10K prize pool is being removed from the game! That's $9-10K LESS that is available to be won throughout the month.
On Tuesdays, Thursdays and Saturdays, there is an additional high hand of the hour that pays $50 and has a minimum hand of Aces full. Each hour, the minimum qualifying hand reduces by 1 rank (Ks full, Qs full, and Js full), and if no player wins the high hand that hour, the prize rolls over to the next hour.
Grand Casino Escazu also have $1,000 Bad Beat Jackpot. Players must use both hole cards (with a pocket pair for quads), and the loser must have a minimum of Aces full of Tens.
Since this is the only San Jose poker game played in USD, the Sheraton tends to attract more expats and tourists than the other casinos, which typically means more money on the table. The minimum buy-in is $100, but most buy $200-$300, and it's not uncommon to see 1 or 2 players with more than $1,000 in play. However, this game also attracts some very tough players who play there almost every day, so pick your battles carefully!
Although the main game is played in USD, when the Grand Casino spreads Pot Limit Omaha, they play ₡1,000/₡1,000. The rake for ₡1,000/₡1,000 PLO is a ridiculously high ₡4,500 (which is probably ₡4,000 in rake, plus ₡500 for the monthly freeroll). Although this game rakes far more, it rewards far less. Although PLO players are paying far more in rake, they do not earn just regular hours towards the monthly freeroll and do not benefit from the high hand or bad beat promotions. Over the past 5 years, it would appear that Costa Rican poker managers have forgotten that the rake is NOT supposed to increase proportionally to the blinds!
The food is fantastic, and they have a self-serve mini-bar with free whiskey and vodka for the players. The top 15 players in terms of hours played each month are also eligible for a free main course meal each day they play.
Taormina Hotel & Casino
Barrio Amón, San José, Costa Rica Av 11 Ca 3a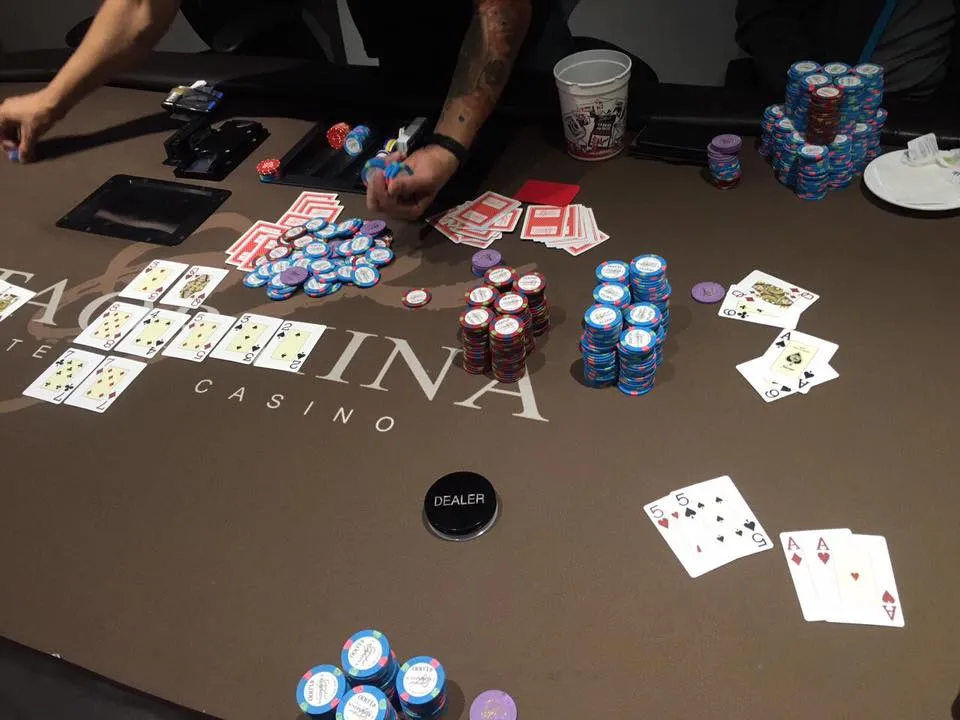 The Taormina Casino has a poker room for cash games, as well as another room for tournaments. However, they are run by different people, so don't expect any cross promotion between them. In fact, the different games within the cash game room are independently run by 3 different managers, which creates an odd environment. For example, they have a promotion where the players who start the ₡500/₡1,000 No Limit Hold'em game receive a ₡12,000 buy-in bonus, but must play for 3 hours. If you leave that game to move to the more heavily raked ₡500/₡500 Pot Limit Omaha game before your 3 hours is up, they want the ₡12,000 bonus back!
The ₡500/₡1,000 No Limit Hold'em game starts every day at 2pm. The minimum buy-in is ₡30,000, but most players buy ₡50,000 to ₡100,000. The rake is 10% capped at ₡2,500, but they take an additional ₡500 once the pot reaches ₡5,000 for the monthly freeroll, and another ₡500 once the pot reaches ₡10,000 for the hand of the day promotions. As a result, the effective rake is 20%, capped at ₡3,500! This poker room closed and then re-opened between my two visits to Costa Rica, and it would appear that the game has gotten smaller (i.e. less money on the table).
The Taormina also frequently spread a game of ₡500/₡500 Pot Limit Omaha in which they rake 10%, capped at ₡3,500, plus an additional ₡500 once the pot reaches ₡5,000 for the monthly freeroll. This game can either be very big and juicy, or super tight - it all depends on who shows up. UPDATE: On my most recent trip, the person running the PLO game at the Taormina is now helping run the $1/$2 NLH game at the Irazu.
There is also sometimes a game of ₡1,000/₡2,000 No Limit Hold'em, which rakes a preposterous ₡10,000 at 10%!
The biggest promotion is the monthly freeroll, which has a prize pool of ₡2,500,000, and pays all players who qualify a minimum of ₡50,000. Players must play for 49 hours to qualify and get bonus chips for every hour beyond that. Players earn double hours between 9 pm and 2 am. As with the Sheraton's monthly freeroll, this promotion is terrible for tourists, who are essentially paying an extra ₡500 rake every hand! However, my biggest complaint about the Taormina's monthly freeroll is that they employ house players, including the people running the games, and of course, they have TONS of hours (and thus, an abundance of chips). They are essentially taking extra rake each hand, and then paying it to themselves as a monthly bonus!
One of the biggest issues with the games at the Taormina is players who leave the table for large periods of time. Since there is rarely a waiting list, there are no repurcussions for doing so. While the dealer is supposed to log these players out so they are not earning hours towards the freeroll, they rarely remember to do so, and always "forget" when its one of the house players, who are the WORST offenders. Some of the house players are away from the poker table more often than they're at it! While I have no problem with a poker room paying proposition players, or game managers who sit in their own game (very common in Costa Rica), I have a big issue if these players are routinely leaving the game. The fact that they are earning bonus chips for a freeroll they shouldn't even be allowed to play just adds insult to injury!
There is only 1 good dealer at the Taormina poker room. The rest range between decent and poor, and the good dealer is the only one who has any clue how to calculate pot-sized bets in PLO. The No Limit Hold'em game manager is nice and very accomodating, but doesn't speak much English and is rarely there (and the guy who runs the game in his absence is a prick). The Pot Limit Omaha manager is there pretty much every night, and works really hard to keep his players happy. He regularly comps meals, speaks excellent English, and will resolve any issues that arise in the best manner possible. The food is good, although the wait staff are competent at best, and utterly unapologetic when less than competent.
The Taormina poker room is segregated into two separate rooms, each with 2 tables. The main room is more cramped and noisier, and both rooms have poor temperature control - you will either be freezing or sweating! The private room is a little better, and is typically used for either ₡500/₡500 Pot Limit Omaha or ₡1,000/₡2,000 No Limit Hold'em. However, it's not really private since other players routinely wander in.
Online Poker in Costa Rica
Most online poker sites are legal to play on while in Costa Rica (and several of them are even based there). To find out which poker site is best for you, click here.
Summary of Poker in San Jose, Costa Rica
Poker in San Jose, Costa Rica used to have incredible action, as well as regular medium stakes games. Even though the rake is higher and the action is less, it's still a pretty great spot for a poker vacation, especially if you also take time to tour the beautiful countryside. There are 3 poker rooms in and around San Jose with regular games, plus another 3 with sporadic activity. If you enjoy Pot Limit Omaha, it's spread at least a couple times a week at two of the casinos and this game gives plenty of action. No Limit Hold'em is considerably tighter, but still very beatable. If you have a limited bankroll, you can buy into a game of ₡200/₡500 with just ₡10,000 (<$20), but I would recommend avoiding the rake-heavy game at the Irazu and instead investing ₡30,000 into the ₡500/₡1,000 No Limit Hold'em game at the Taormina. If you are looking for a bigger game, the Sheraton is the best option as their $1/$2 game always has plenty of cash on the table. The ₡1,000/₡2,000 NLH game at the Taormina is hit or miss, and ₡10,000 max rake is just ludicrous.
It's tough to compare poker in San Jose, Costa Rica with other Latin American countries. For example, Panama City poker rooms charge just 5% rake, but have an incredibly high cap ($25 or more). The Panamanian government also now charges 5.5% on all casino cashouts, but the games tend to be better. The Bogota, Colombia poker scene is great, with lots of action, but they tend to play much smaller stakes.
What do you think? Is San Jose, Costa Rica a good place for a poker vacation? If you've been there yourself, please tell us of your experience in the comments below!